Carefully selected raw material and thoughtful monitoring of the production process in all its stages ensure that the organic fertilizer has the optimal quality. Finalized goods are controlled regularly by a recognized laboratory.
The traceability system enables us to monitor the quality from the raw materials to the product delivered to the customer. The system works as follows: during the production process codes are assigned to each production batch of Organic Fertilizers; the batch number then follows the ingredients/product on the journey to the place of administration. Samples are taken from each batch, and these samples undergo a general quality analysis. The results of these analyses are linked to the batch codes. If necessary, additional and more specific analyses can be performed on request, either during the production process or while packaging.
Benefert is an approved producer (NVWA; Dutch Food and Consumer Product Safety Authority) of organic fertilizers. Benefert is also certified according to the EU1069/2009 regulations. Our brand BeneSOL also has different certifications which approve that the fertilizer can be used for organic farming. BeneSOL is certified according Control Union, TÜV Nord and it is approved for the FiBL Product List.
Control Union Certificate
The brand BeneSOL, BeneLIQ and BeneSTIM are certified by Control Union for use in organic farming based on the European standards (EEG 834/2007 and 889/2008). Any germs or weed seeds are killed through our special conditioner and the special process of fermentation and drying. The Control Union Certifications standards are based on the NOP standards.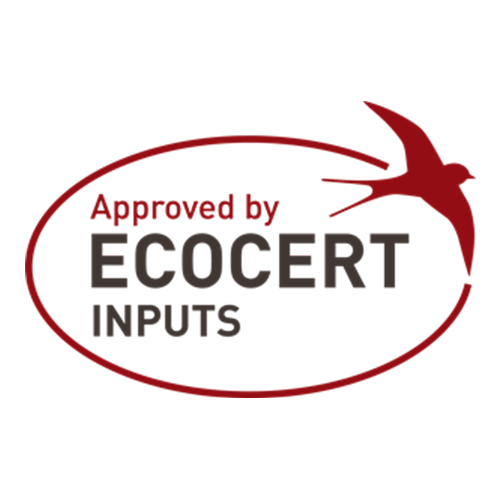 Ecocert
ECOCERT is one of the most prominent and largest organisations monitoring organic agricultural products. They are specialized in the certification of organic agricultural products in more than 130 countries worldwide. A product is allowed to be labelled 'organic' when it is in compliance with specific rules for organic agriculture recorded in the regulations of the European Union. Organic fertilizers are part of the EC 834/2007 regulations.
FiBL listed
FiBL has been committed to the international development of organic agriculture for a long time. They cooperate closely with the International Federation of Organic Agriculture Movements (IFOAM) and other international organizations. BeneSOL is registered in the list for organic farming in Germany.
Demeter
Demeter is the certification for biodynamic agriculture products. No pesticides or fertilisers are used in sustainable biodynamic agriculture. The crops are also not genetically engineered. Demeter farmers use natural preparations to pay attention extra carefully to the quality of their soil.
TÜV Nord Certificate
TÜV NORD is offering a complete range of services from inspection, testing, certification and training to local and multinational companies. "Certified Organic" assures that products were produced and/or processed under conditions required by national standards and/or international standards for organic production.