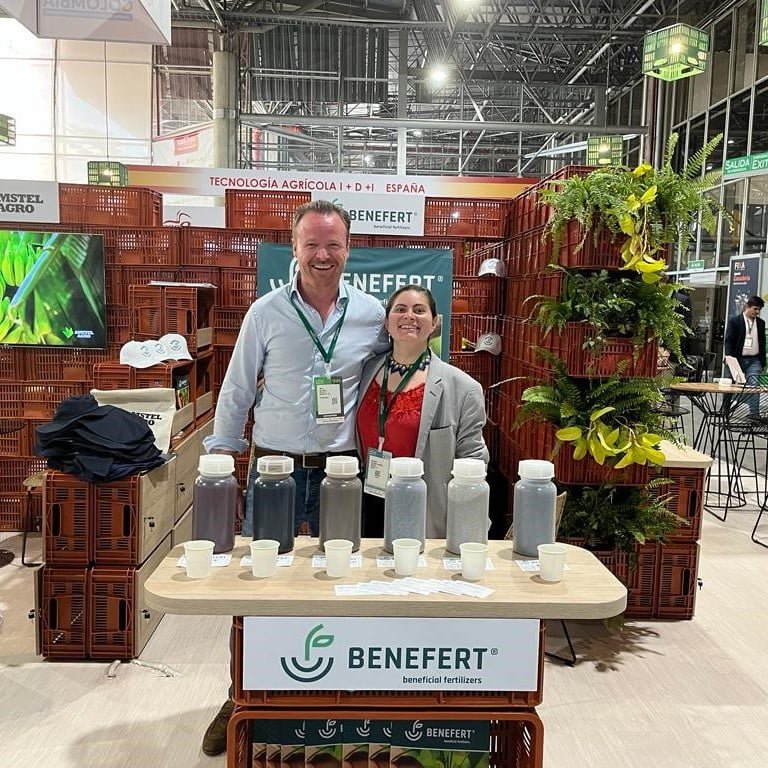 SUCCESSFUL AGROFUTURO 2023
From Sept. 6 to 8, Expo Agrofuturo 2023 took place in Medellín, Colombia. This fair is one of the most important fairs for the Central and Latin American agricultural sector.
Expo Agrofuturo, which is celebrating its 16th edition this year, is one of the most important international agricultural fairs in Colombia, aimed exclusively at professionals and very focused on innovation and technology for the field. It is one of the most important platforms to establish contacts with different sectors: Agribusiness, New Technologies, Livestock, Sustainability, Fertilizers, Climate Change and Logistics.
Within Expo Agrofuturo, a Netherlands Pavilion was organized. Companies and knowledge centers came together to showcase the latest developments in the Dutch agricultural sector.
Benefert from the Netherlands was also participating in the Netherlands Pavilion, booth 702. Benefert makes sustainable agriculture and horticulture attractive by offering the most beneficial organic fertilizers and biostimulants for a healthier environment, healthier crops and soil.
Are you interested in sustainable organic fertilizers and biostimulants from the Netherlands? Please contact us.